Items of Interest
The last Packard disign to be announced in 1966. Studebaker was closed before the new Packard could be brought to the public.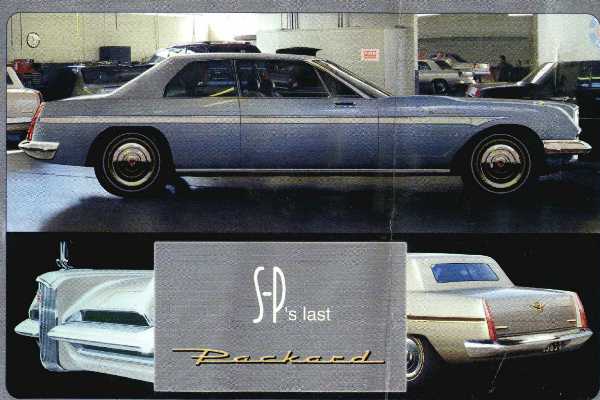 Right click on picture and select view image to see full size of this photo.
The last design for Packard but did not go to production.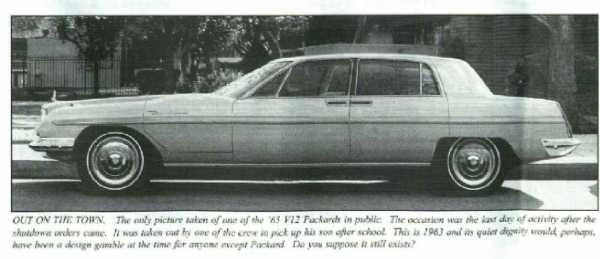 Right click on picture and select view image to see full size of this photo.

OUT ON THE TOWN. The only picture taken of one of the '65 V12 Packards in public. The occasion was the last day of activity after the shutdown orders came. It was taken out by one of the crew to pick up his son after school. This is 1963 and its quiet dignity would, perhaps, have been a design gamble at the time for anyone except Packard. Do yo suppose it still exists?

//////////////////////////////////////new item///////////////////////////////////


Packard new concept car by Fernando Gomez.




A concept vehicle from this years Michelin Challenge Design at the 2009 North American International Auto Show in Detroit. An eight-member jury of noted car designers, including David Marek, Honda chief designer for the Americas, and Frank Saucedo, director of advanced design at General Motors, sorted through 200 entries from 48 countries to select the most promising scale models, sketches and renderings, which are on display.




ica¢s Next Top Model

Packard - Designer: Fernando Gomez, age 48, Uruguay

As the name of his concept car implies, Gomez took inspiration from classic Packards, which were built from 1899 through 1958. Rather than a traditional V12, like in old Packards, Gomez envisions a 12-cylinder with three banks of four cylinders. Aluminum hoops around the wheels create the look of old whitewall tires.